I think Moana should be the next Disney Musical, don't you?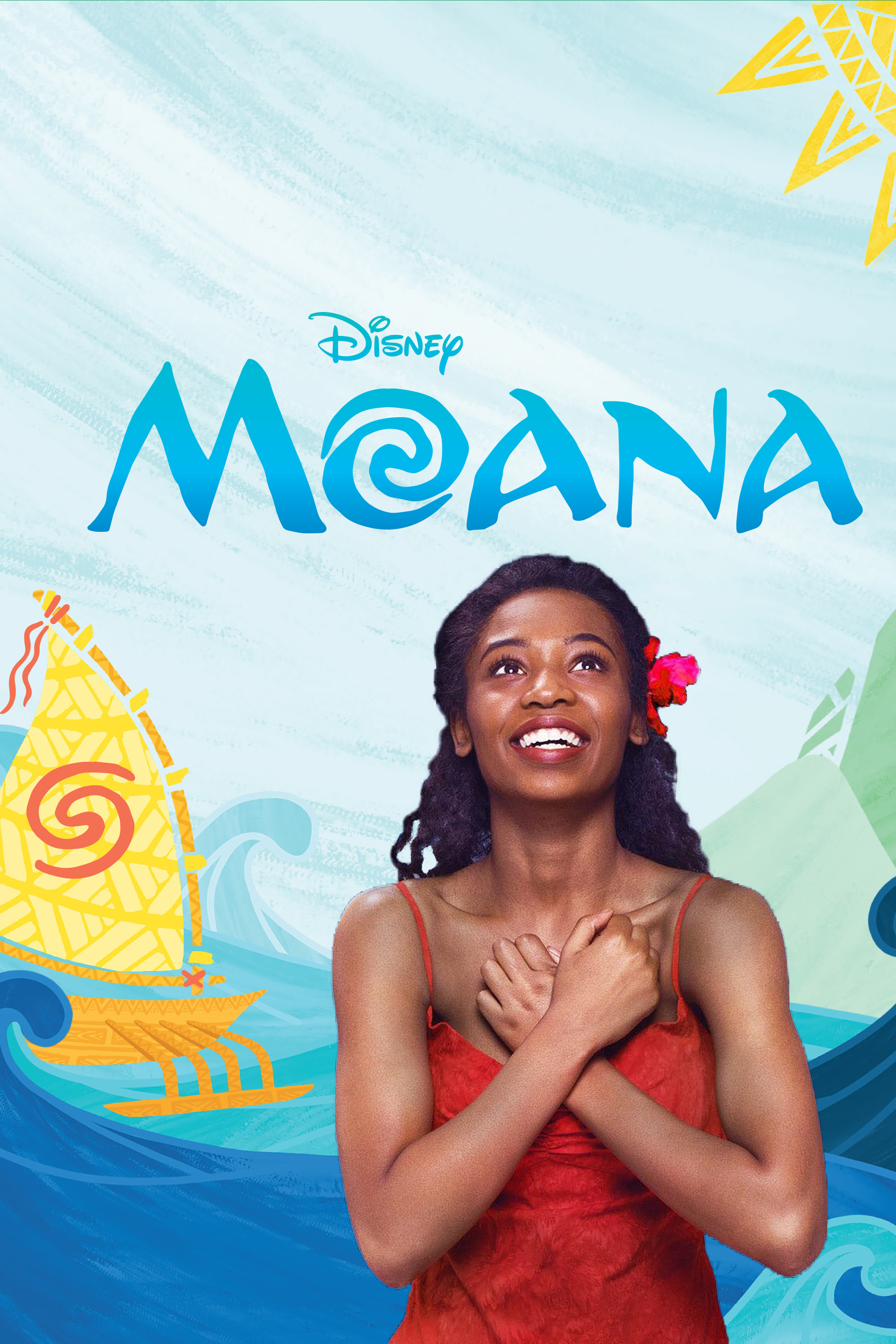 I wish it was made in October 1998. I'm sure you'll like this.​​​​​
Plot
Act I
A few months after the events of the second act, the animals arrive to witness Kiara's presentation. Kiara is the newborn daughter of Simba and Nala. The kingdom rejoices as Rafiki shows Kiara to the gathered animals("He Lives In You"). Timon and Pumbaa talk about how to raise Kiara, thinking that she is a boy but Rafiki corrects them. They get shocked and faint.
Later that day, Rafiki draws Kiara's image on her tree. Mufasa's spirit visits her and tells her about the adopted son of Simba's sworn enemy Zira, who lives in the Outlands, a termite-infested wasteland with her band of lionesses, called the Outsiders. The cub, named Kovu, was chosen by Scar as his heir and Rafiki learns that Zira plans to train him up to kill Simba and rule the Pride Lands.
Meanwhile, the lionesses loyal to Scar celebrate the birthday of Zira's cub Kovu. Zira looks at the cub and longs for their return to the Pride Lands after Kovu comes of age. Zira's other two children, Nuka and Vitani also join in the celebration, but Nuka is jealous of Kovu as he desires to be Scar's successor. Meanwhile, Zira teaches Kovu how to hunt. Kovu is learning to catch a cricket. Zira tells him to kill it, but Kovu says that the cricket hasn't hurt him so he sees no reason to kill it. As the lionesses of her pride report their unsuccessful attack, Zira reminds Kovu of who he is and that their pride has no room for weakness. Zira admonishes the lionesses for attacking without even informing her.
Moving back to the Pride Lands, Simba and Kiara look at the savannah. Kiara notices a butterfly fluttering by and runs off to chase it, but Simba stops her. He reminds her of who she is and tells her to stay out of trouble. Nala comes in and tells Kiara to mind her father.
Zazu also comes by and tells her of the Outsiders, and Simba tells Kiara to stay away from the Outlands. Kiara asks why, but Simba simply says that she'll understand it later. Kiara rushes off. Nala reminisces about her and Simba's childhood, noting how similar Kiara is to Simba when he was a cub. Nala assures Simba that Kiara will be fine, in spite of which Simba discreetly tells Timon and Pumbaa to follow Kiara as she plays. The duo do as Simba says.
Kiara chases the butterfly across the plains. She stumbles upon a rock while trying to catch the butterfly and sees the Outlands in the distance. Timon and Pumbaa frighten her and she faints from Pumbaa's stench. Timon and Pumbaa discuss babysitting as they try to get Kiara to wake up, which she does. They try to make sure she's okay but she doesn't like that they constantly keep following her. They try to get her to eat bugs but she finds them disgusting, and runs off towards the Outlands as Timon and Pumbaa argue about slimy and crunchy bugs.
Kiara bumps into Kovu but the cubs get off on a rough start. Kovu tells Kiara about how he lives on his own, but as he steps on a rock they are confronted by some crocodiles. The crocs try to eat the cubs but they manage to outwit them and make it to safety. Kovu and Kiara bond and start playing together. But Simba and Zira come in between them. Simba and Zira face off as Zira introduces Kovu to Simba. Simba orders them to never come to the Pride Lands again and sends them away. Simba and his pride return to Pride Rock. On the way, Simba has a talk with Kiara and reminds her of who she is and that they are one("We Are One"). Zira takes Kovu back to the Outlands and scolds Nuka for not keeping an eye on Kovu. Zira confronts Kovu but then gets an idea to kill Simba using Kovu to lure Kiara("My Lullaby"). Later, Rafiki is visited by Mufasa's spirit who tells her that the key to ridding the Pride Lands of the danger of the Outsiders is the union of the prides via Kovu and Kiara's love. Rafiki doubts Mufasa's plan but he insists. Several years pass and Kovu grows up. Zira declares him ready to kill Simba and retake the throne.
In the Pride Lands, Kiara goes for her first hunt. However, Simba tells Timon and Pumbaa to keep an eye on her. They follow her secretly. Kiara stalks a herd of gazelles as Timon and Pumbaa follow her. However, Pumbaa breaks wind, frightening the gazelles and Kiara discovers them. She runs away to hunt somewhere else, away from the Pride Lands. Meanwhile, Vitani and Nuka appear with lighted sticks, in order to start a fire in the savannah, intending to trap Kiara in it. Zira and Kovu observe the action from atop a cliff and Kovu leaps off to rescue her. Kiara sees the fire rushing towards her and she tries to escape. She manages to climb up a cliff and Kovu finds her, exhausted and unconscious. He takes her and manages to evade the fire. Zazu finds them and he alerts Simba and the pride. Simba asks Kovu what he was doing but Rafiki tells Simba that it was Kovu who saved Kiara from the fire. Simba reluctantly agrees to let Kovu stay with them.
As the pride retires for the night, Kovu tries to get inside the cavern with the other lions but Simba blocks his path. Kiara speaks to Kovu before she goes to bed and gets him to agree to train her the next morning onwards. The whole scene is observed by Zira and Nuka hidden in a corner, after which they leave. While the curtain closes for a 15 minute intermission.
Act II
Simba sees a nightmare- he is taken back to the moment where his father dies. Scar tells Simba to trust him as he slowly morphs to Kovu. Simba awakens suddenly and looks to the stars for guidance ("Endless Night reprise").
The next morning, Kovu sees Simba outside the cavern, preparing to go on a stroll. He is about to move for the kill but Kiara surprises him and they go away to the plains to train.
Kovu tries to teach Kiara how to hunt by teaching her how to focus and be stealthier. Timon and Pumbaa walk in and surprise them, interrupting their lesson. Timon asks Kovu to scare away the birds that have infested their feeding ground, which turns the training session into a game. The foursome run across the plains until they come face to face with a herd of rhinos. The rhinos give chase but the group manages to evade them. Kovu and Kiara decide to go somewhere else to train as Timon and Pumbaa head back to their feeding ground. Meanwhile at night, Kiara and Kovu head home.
Back at Pride Rock, Nala talks to Simba, who tells her that he fears for Kiara's safety as Kovu is an Outsider, but Nala tells him to look beyond what he sees and that perhaps Kovu doesn't necessarily want to hurt Kiara. Later that evening, Kovu and Kiara stargaze. They have a heartfelt conversation where Kovu almost tells the truth to Kiara but as he prepares to leave Rafiki comes in and helps the two of them fall in love as she leads them in a musical show to "Upendi"("Upendi"). Kovu and Kiara realize that they love each other and head back to Pride Rock where Simba allows Kovu to sleep in the cavern with the rest of the pride. Vitani watches from a corner nearby and is shocked when Kovu doesn't make an attack on Simba. She heads back to the Outlands and tells everything to Zira. Zira is furious and decides to secretly ambush Simba herself, suspecting Kovu of betrayal. The next morning, Simba decides to speak to Kovu for a while before he goes to train Kiara. Kiara is delighted and the two lions have a chat as they walk through the plains. Simba tells Kovu the true story of Scar and Kovu starts to question everything he's learnt about Simba and Scar from Zira. However, Zira and a few Outsiders creep up on Simba and he blames Kovu for inviting them. Kovu denies any wrongdoing and he tries to fight them off but Vitani knocks him unconscious. The Outsiders chase Simba down the middle of the gorge, and Simba tries to climb up a pile of logs. As Simba struggles to reach the top, Nuka attempts to kill Simba but Simba accidentally makes a log fall on Nuka, killing him in the process.
Kovu arrives to find Zira mourning Nuka. She blames Kovu for Nuka's death but Kovu denies any wrongdoing and defies his mother. Zira strikes Kovu on the face and scars him. Kovu runs off and Zira decides to mount a final and fatal attack on Pride Rock.
Meanwhile, Nala, Sarabi, Timon and Pumbaa find an injured Simba and take him back to Pride Rock. Zazu brings in the animals to Pride Rock as Simba prepares to pronounce judgement on Kovu. Kiara tries to intercede on Kovu's behalf but Simba silences her and exiles Kovu("Not One of Us"). Kiara tries to plead with Simba but he refuses to let Kovu come back. Simba orders a strict watch on Kiara, which makes Mufasa very angry in Kiara's defense. Kiara runs off to find Kovu. Timon and Pumbaa rush off to bring her back.
Meanwhile at Rafiki's tree, Rafiki feels very sad that the Outlanders and the Pridelanders are apart and that Mufasa's plan to bring them together had failed. Kiara runs through the plains in search of Kovu and finds him wandering in the desert. They confess their love for each other("Love Will Find A Way"). At night, Kiara is visited by the spirit of Mufasa about her obligation to her pride and her role in the Circle of Life. Suddenly, Kovu tells Kiara the truth, and she finds it difficult to accept but decides to forgive him anyway and gives him a chance to prove himself by asking him to join her in reuniting their divided pride. The couple run off to Pride Rock to talk things out with Simba.
As the sun sets, Zira and the Outsiders head to the gorge to face Simba. Meanwhile, Timon and Pumbaa tell Simba that Kiara is missing. Zazu alerts Simba of the impending attack and the lions make it to the gorge to face the Outsiders. The Pridelanders and Outsiders fight hard. As the fight comes to a heat, Simba and Zira face off in a duel. Just as Zira is about to deliver the killing stroke to Simba, Kiara and Kovu rush in between them. Kovu openly defies his mother and Kiara gets Simba to acknowledge that they are one. Simba embraces his daughter. Zira orders Vitani to attack but she refuses. She joins Simba's pride. Zira threatens to kill her, which shocks and disgusts the Outsiders, and they join Simba's pride as well. Zira goes mad at the loss of her son and pride and throws herself into the rushing waters below. Simba officially welcomes Kovu and the Outsiders back into their pride, and they all return to Pride Rock where the animals gather as Mufasa congratulates his son and Rafiki blesses the union of Kiara and Kovu("Finale- We Are One reprise").
United States
The musical debuted on October 28, 1998 in Minneapolis, Minnesota at the Orpheum Theatre and was successful before premiering on Broadway at the New Amsterdam Theatre on October 17, 1998 in previews, with the official opening on November 15, 1998. On June 15, 2006, the Broadway production moved to the Minskoff Theatre.
The musical is touring North America for the third time. This tour, named the Rafiki Tour, began on October 27, 2017. The tour version is very similar to the original Broadway production; however, certain scenic elements which rise out of the stage floor (such as Pride Rock, the Outlands, and the grasslands) were converted to less costly configurations for the touring productions. The sun during the opening is reduced in size for the shorter-lasting tours. Stage sizes are also smaller, and the size of the pit orchestra is decreased. The first national tour (Gazelle Tour) launched on April 19, 2002 and closed on July 28, 2017. The second tour (Cheetah Tour) began on April 25, 2003 and ended on March 4, 2008.
A Las Vegas production opened at Mandalay Bay on May 15, 2009, with previews beginning May 7, 2009. The Las Vegas cast performed on the ninth season of the American dance competition Dancing With the Stars on September 23, 2009. Led by Buyi Zama, the cast performed Upendi. When this production closed, on December 31, 2011, it turned into the third longest run the show had in a same American city (only coming after Broadway), running longer than the 2000–2003 Los Angeles Production.
A Los Angeles production began performances at the Pantages Theatre on September 29, 2000, with an official opening on October 25, 2000. The show closed on January 13, 2003, after 953 performances. The cast of this production performed a set of the show's songs in The Tonight Show with Jay Leno on October 2, 2001. The cast was led by Fuschia Walker.
Canada
A Canadian production was staged in Toronto and ran for nearly four years at the Princess of Wales Theatre. The show was directed by the original director Julie Taymor and premiered on April 30, 2000. The Lion King II ran until February 2004 when it had its final performance. This first Canadian staging comprised 1,561 performances and was seen by 2.9 million people according to David Mirvish, whose Mirvish Productions theater and management company owns and operates the theater. The Degrassi star Raymond Ablack starred as Young Kovu In 2001.[22] The show returned for a five-week engagement that began in April 2011, as part of the North American tour
Mexico
The musical had a Mexican limited run (in English) between January 4 and January 29, 2008, in Mexico City, as part of the U.S. national tour.
In May 2014, it was confirmed a new production of the musical, this time in Spanish. The production ran from May 8, 2015 to January 15, 2018 at the Teatro Telcel in Mexico City for 931 performances. Carlos Rivera returned to the role of Simba, which he also took in Spain four years earlier. The lyrics of the songs of this production differed from the European Spanish one. South-African actress Shirley Hlahatse was chosen as Rafiki, marking the first time in years a completely new actress was elected for that role.
South America
A Brazilian production was confirmed to debut in São Paulo in March 29, 2013. The auditions took place in São Paulo, Rio de Janeiro and Salvador. The cast contained mainly Brazilian actors and seven South African actors. The Portuguese lyrics were translated by Brazilian singer Gilberto Gil.
Actress Phindile Mkhize, who had previously performed in many of the show's productions, was selected as Rafiki for this production, leaving in October 2013 and being replaced by Ntsepa Pitjeng. The show closed its doors on December 20, 2014.
Europe
United Kingdom
After the success of the Broadway show, the show opened in the United Kingdom in on October 21, 1999. The cast included Timothy Dalton as Mufasa in Simba's nightmare, Luke Youngblood as Young Kovu, Michelle Horn as Young Kiara, Martyn Ellis as Pumbaa, Simon Gregor as Timon, Robert Duvall as Scar, Paul J. Medford as Nuka and Josette Bushell-Mingo as Rafiki. As of October 2019, it has been playing at the Lyceum Theatre in London for 20 years. Taymor directed the British production of the show, with Melissa De Melo as the producer. The show also toured the UK from 2012 until April 2015.
The West End cast of the show performed twice at the traditional Royal Variety Performance: in 1999 (led by Josette Bushell-Mingo) and 2008 (led by Brown Lindiwe Mkhize). In both performances, the song Circle of Life was performed. The company also performed at the show Strictly Come Dancing special Strictly African Dancing, broadcast in 2005, led once again by Mkhize and performed the same song.
Other countries
The German production has been playing in Hamburg at the Theater in Hafen since January 2002 and had its 5000th performance on January 16, 2014. Access to the theater is by ferry, where the boats are decorated in the colors of the musical and are named after characters in the musical (such as Nala and its sister ship Rafiki). By September 2014, the Hamburg production had passed the $1 billion in cumulative gross.
A Dutch production of the show was produced by Joop van den Ende Theaterproducties/Stage Entertainment and played at the Circustheater in Scheveningen, The Hague, running from April 6, 2004, until August 29, 2006, when it was replaced by another Disney musical, Tarzan. A revival of the Dutch production ran for 1139 performances at the same Circustheater from November 1, 2016 to July 31, 2019.
The show's French production debuted in Paris on September 24, 2007, in Stage Entertainment's Théâtre Mogador. This production won several Moliére Awards and closed on July 30, 2010, after being watched by over a million people.
On October 21, 2011, the first Spanish production opened at Teatro Lope de Vega in Madrid, where it is still running after more than 3,000 performances.
In Basel, Switzerland, the musical was performed for the first time from March 18, 2015, until October 15, 2015.
Africa
Beginning in July 2007, The Lion King II debuted its first-ever performance on the African continent in Johannesburg, South Africa at the Teatro at Montecasino. The Lion King II was the second production to take place in the new theatre. The cast featured 53 artists, of whom all were South African. The opening night in Johannesburg was celebrated with key persons involving the creation of the musical and American talk show host Oprah Winfrey who had recently opened an educational academy for girls in Johannesburg. The show closed on March 21, 2008.
Asia
Japan
The show was translated into Japanese and staged by the Shiki Theatre Company. The Tokyo production began in 1998 and continues to the present day at the Shiki Theatre HARU. The production achieved its 10,000th performance on July 17, 2015.
It is the forth longest-running musical production in Japan, running only behind the musical Cats, selling 10.28 million tickets as of March 2016.
Other countries
The musical had a Korean production from October 29, 2006, to October 30, 2007, at the Charlotte Theater in Seoul, where it ran for 330 performances.
In September 2008, a production opened in Taipei, Taiwan, closing on August 27, 2009.
The show had a limited run at Shanghai's Grand Theatre from July to October 2006. This production was led by Buyi Zama and was performed in English, though a couple of Chinese elements were added to the story.[43] From June 19, 2016, until October 9, 2017, The Lion King II returned to China, in a new production that was staged at the 1,200 capacity Walt Disney Grand Theatre, in the Shanghai Disney Resort, where it ran for 501 performances. This production was performed in Mandarin and led by Ntsepa Pitjeng.
Australia
The show played at the Capitol Theatre in Sydney, Australia, from October 18, 2003, until June 28, 2005. The production then ran at the Regent Theatre in Melbourne from July 30, 2005, until June 12, 2006. The Lion King II returned to Sydney's Capitol Theatre on December 15, 2013.
International tour
On March 30, 2018, the first international tour officially opened at the Solaire Resort & Casino in Manila, with confirmed stops in Singapore, South Korea (Daegu, Seoul, and Busan), Taipei, Bangkok, Hong Kong, China (Wuhan, and Beijing), Nigeria, and South Africa. All these countries have had productions so far, except the Philippines and Thailand. The tour is performed in English, with subtitles in each country's official language projected in the screen, and led by Ntsepa Pitjeng.